Hi everyone,
I'm coming to you a bit later today, for no special reason. I have just been doing other things this morning. Plus, I have already posted my 7th Student Wisdom post a couple of hours ago. Many readers and friends have told me how much they enjoy this series and how it makes them laugh every time. Since the kids and their crazy minds are not going anywhere and because they are very good at providing wise material each they, I will keep these coming for sure. I really love them too. I think of them as a little record of my daily classes as well.
First of all, and because I have forgotten about it several times, I need to tell you about my new dry shampoo. This is not a sponsored post at all because 1. I'm not that famous and 2. I'm unfortunately not getting any free stuff and 3. I'm no beauty blogger at all.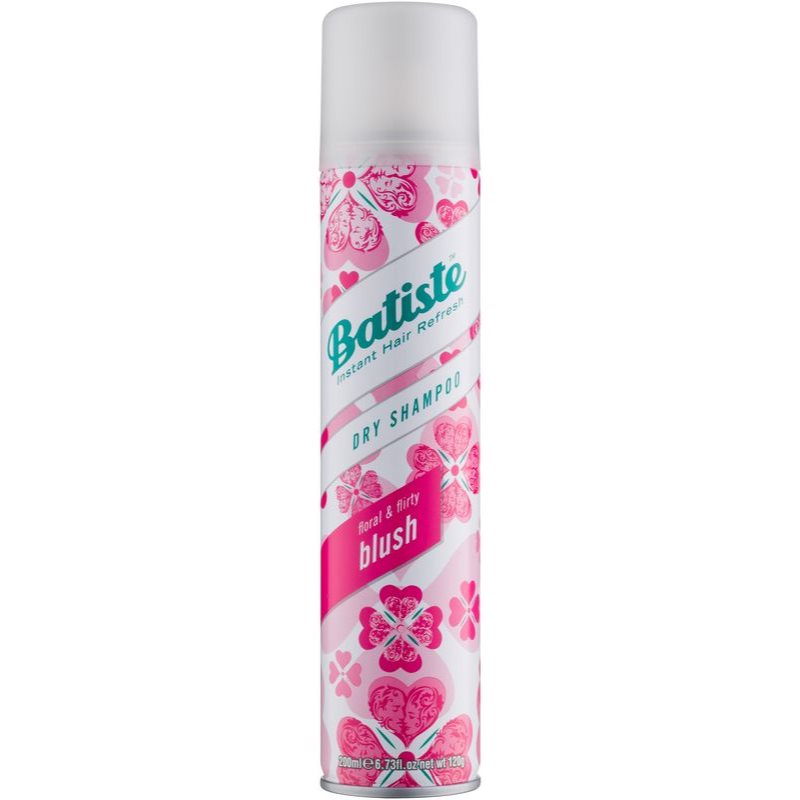 My can says "Britain's nº1" so many of you probably know this product already but, because I live in Portugal a cage, I had never seen it until now. I found it at the grocery store for 3 something because it was 30% of, I think. Yes, I should know exactly how much it cost and the exact discount and all but, as I've mentioned, I'm no beauty blogger. I do have the receipt so I can find out if it comes to that.
Why do I love this product?
Well, when I first heard about dry shampoo I was pretty confused. Dry? I mean, how does it make any foam? Duh…
Anyway, I bought my first can of dry shampoo, after actually realizing what it was and reading about it on several blogs and websites. It was something fairly new here (at least to my knowledge) and I could only find one brand. If I remember it correctly I think it was either Syoss or Tresemmé. It was kind of expensive for the amount of product. I paid about €5, I think and it didn't even last a month.
I know what you're thinking: "you should wash your hair more often you dirty pig" and I can say, in my defense, that I was THEN washing my hair every other day and using it only on day 2. Still, it was kind of expensive. I fell in love with it but can't remember if it got discontinued or if I gave up on it. I have recently been looking for some dry shampoo (because I'm a dirty, dirty pig) and couldn't find any options so maybe there aren't that many to be found at grocery stores. I decided I would buy baby talc, since I had read about using it as a cheaper (and cancerous) option. The day after I bought said carcinogen, I found this lovely product.
Finally… (finally) why do I love this product:
It smells amazingly. The scent is "floral and flirty" which describes me perfectly. Not. I have yet to find out what flirty smells like as I can only identify the floral part.
I am on DAY 4 of not washing my hair (because I'm a dirty, dir… you know) and it looks presentable. Bonus points because I didn't even apply it today. That's right, I used it yesterday and my hair looks rather clean(ish) today. Of course I must wear it on a ponytail because my hair gets all sorts of wacky if I brush it while dry and you have to brush it in order to get rid of the dry shampoo powder.
It works well (when it comes to wackiness) if I use the dry shampoo before bed, brush it, wet it a little but (NOT close to the roots) and sleep with it on a braid. Next day my hair is clean and cute enough to wear down.
So, how many times a week do I wash my hair with actual water?
I read on someone's blog (from blogger not WordPress so not one of our million family members) that they only wash their hair once a week. That's my dream. Less hassle, less time in the shower, less hair damage. I washed my hair on Monday morning so I'm actually dumb and this is not day 4 but 3. I would be very happy if I could wash my hair on Sunday night and never again (for the week, not in life). That would be really awesome. Can it hold that long?
Would you like me to try it and post pictures of my hair each day?
I'm probably try it anyway so I might as well take pictures and let you know, right?
Sorry, for wasting exactly 785 words on hair. Moving on.
---
As the title of this post suggests, I decided I would give you a list of the things I have been doing right and the things I have been doing wrong, meaning where I have improved and where I've been a bad, bad girl.
I've just remembered I never told you about my last Psychiatrist's appointment which is stupid because I kind of started this blog to talk about my mental health and all that.
My last appointment went really well and my doctor was very happy about my improvements. I do feel SO MUCH BETTER. I have been in a very dark, deep place. More than once. More than twice. Sometimes for months, even years. I now feel better than I have felt in a long time. Sure, I had moments of improvement, excitement and I thought I was cured. Then I had relapses and realized depression (bad, though, deep clinical depression) is not "curable". If you have it in your genes (I do) and if you have had it more than once and for such a long time, it is probably something you will have to live with for a long time/ever. That and the fact that I have been diagnosed as bipolar type 2, even though we are not 100% sure about it, have made me think of my depression as alcoholism, for example. Once you become an alcoholic, you are always an alcoholic. You need to monitor your addiction and to be very careful about your health and mental space.
That's what I need to do. Take care of myself, body and mind, identify triggers and stay away from them, take care of small symptoms before they become and actual crisis and manage (as much as I can) stress, emotions, pressure, tiredness and my workaholic tendencies. I also need to make sure I do exactly as I am told, when it comes to medicine, keeping appointments and all of those things that are the foundations of my mental well-being.
So basically I'm doing better than I have in years, my doctor is pretty happy about it, people are starting to notice my improvement and I'm down half a pill a pill each day (it's something!!).
---
What I'm doing right:
I'm never late nowadays. (After a very shameful past)
I go to bed early most days (around 11)
I wake up early and without a fuss
I'm taking better care of my skin (just my face but better than nothing)
I'm blogging every day (this week)
I'm more present on social media, posting something every day and trying to keep up with everyone a bit
Packing everything I need for the day (not forgetting my phone or keys or charger)
I'm keeping up with my doctor's appointments and health checks
My plants are all alive
I haven't had as many nightmares
I have been reading more
I have listened to music almost every day
I have been learning and telling more jokes
I have been having breakfast every single day
What I'm doing wrong:
I'm not drinking as much water as I was in the Summer. I'm obviously not as thirsty in when the weather is colder but my body needs it just the same.
I'm not exercising or doing my yoga at all.
I haven't been writing on my planner as I used to, which is not that great since I have the memory of a fish with Alzheimer's.
My house looks like I have 5 kids and 3 dogs. There are clothes everywhere, papers everywhere, shoes all over, I need to clean ASAP
I haven't been keeping up with the Kardashians your blogs
I don't talk to friends and family as much as I would like to
I'm bad at answering: comments, text messages, emails, whatsapp, messenger, calls and carrier pigeons
I bite my nails all the time
---
To-do list update: (There won't be one today because it's already 4 p.m)
TO-DO LIST – 18/10/2017
Tell my sister about the skin care products I no longer use and am passing on to her. I want to get rid of it and they will be good for her skin. There's an eye cream, a day cream with 20 SPF (her skin is a few tones darker than mine so 20 is enough for her), a night cream which is extremely moisturizing (she has very dry skin), a cleanser and some micellar water. She's basically winning the lottery lol; 

– Forgot!!

Show my students how angry I am and be mean for a few days, so they can see how their actions have consequences. The whole class is paying for the bad behavior because, when you are part of a group, everyone's actions affect the whole group. Maybe they'll learn something from this; 

– Oh yes. I was Professor Bitch for the day!

Write a second article for the same client as yesterday; 

– Not yet.

Answer a few customers (about the things I sell) 

– I answered to about…1.

Please, please, please let me have the strength to clean my bathroom;

– 

HAHAHA

Read a few blogs and answer comments. Seriously! 

– I did. About 10? Maybe not.

Decide if I'll make another dental appointment. If I didn't like the dentist so much I would never go back there, but she is the best doctor I have ever met (when it comes to dentists); 

– I'll go back but I'm being grumpy and waiting to schedule. 

Get my umbrella from the garage because it's raining I might need it; 

– Still raining. Never thought about the damn umbrella again…

Change our sheets; 

– …

Work from 2.30 p.m to 6 p.m; 

– Of course!!

Trim the my hair ends, fix my eyebrows a little, maybe wax?

– I did fix my eyebrows a little. Not enough. 
I'm already at over 1700 words so I'm just discreetly leaving the room. Goodbye. Love. x